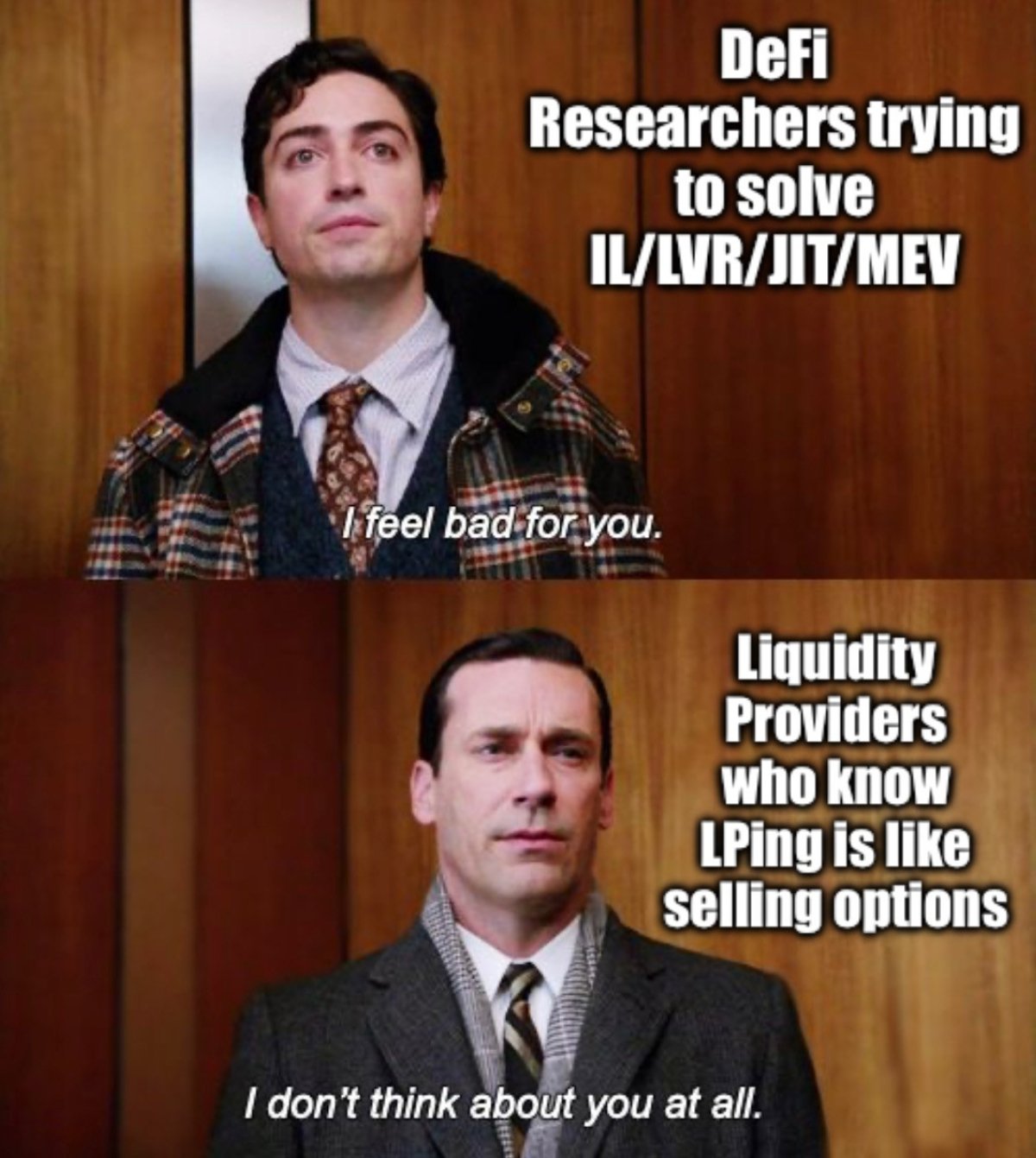 "Liquidity Providers (LPs) in Uniswap v3 are losing millions per year. Don't LP unless you're a pro!"
As a retail level LP, this hasn't been my experience at all; once I realized LPing is like selling options, it got much easier to LP successfully.
Let's use options to demystify IL/LVR/JIT/MEV.